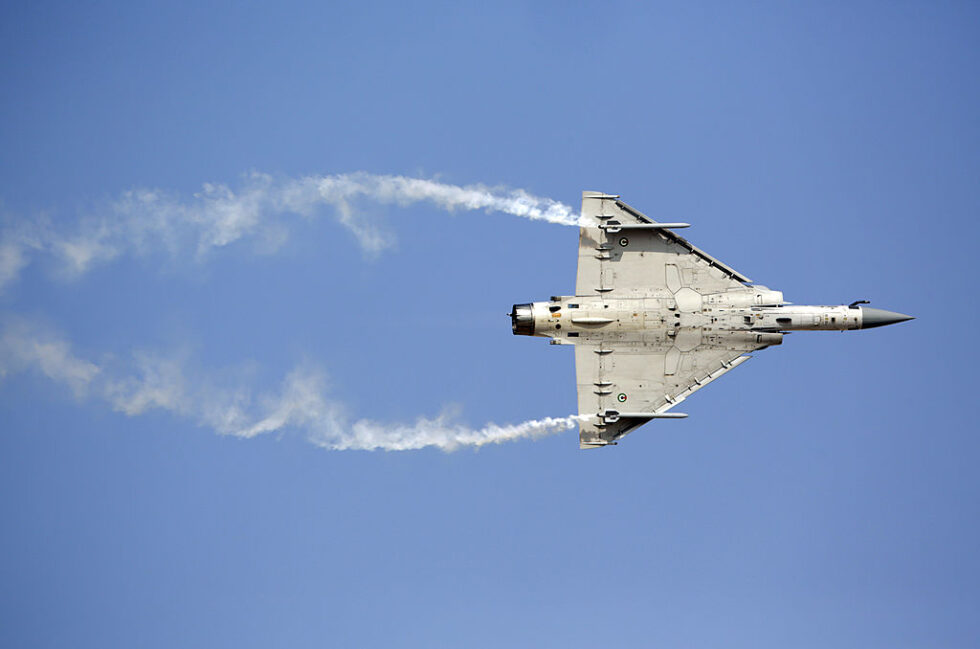 EU's Invisible Links to Wars
Maintenance deals perpetuate French involvement in war in Libya, Yemen
The perception is that when arms deals are concluded and armaments are shipped any and all accountability ends. The reality is that maintenance and training commitments create ongoing links between European companies and their questionable customers.
For the past two years, Lighthouse Reports has lifted the lid on murky EU arms exports, revealing where weapons end up and how they get there. But our follow-up investigations have revealed that sales are just part of a broader picture. Lucrative after-sale contracts drive profits and often leave companies with an unseen stake in controversial conflicts.
Our investigation pointed to huge discrepancies in the control and scrutiny of post-sale services. In some European countries, practices are extremely lenient and fail to fully implement international and European arms export prohibitions. France, we found, was a case in point.
We traced major arms maintenance deals between French defense manufacturers and the United Arab Emirates, which deploys fighter jets in Libya. French companies were also hired to train Saudi soldiers fighting in Yemen, we found.
METHODS
A new sub-set of investigations undertaken by our arms tracking newsroom jointly with the Global Legal Action Network (GLAN) reveals the scale of ongoing and substantial post-sale agreements between European arms manufacturers and repressive regimes.
Also known as the aftermarket, post-sale services are a major pillar of the arms industry and a key source of its global revenues. So we started our investigation by digging into  the annual reports of European arms producers and looking into corporate ownership and shell companies. We then combined the intelligence we gleaned from this process with imagery from open sources ranging from satellite data to information on social media and literature from conference brochures.
Through in-depth investigations of specific post-sales services, our project shed new light on the shadowy world of arms dealings. Its legal methodology was based on the first comprehensive review of the laws governing such deals and on established legal practices.
STORYLINES
When customers purchase a weapons system like a fighter jet or a howitzer they are not just paying for a complex piece of hardware but also for future updates, training and a broader maintenance scheme.
These post-sale services have created ongoing and extensive relations, and a dependency, between EU supplying states and companies on the one hand and abusive end-users on the other. Through such 'invisible links', European companies and states have contributed to serious violations of international law, sometimes amounting to war crimes as they enable proxy wars. Despite their scale and significance, such activities remain largely hidden from the public eye and are under-regulated by both international and domestic law.
We zoomed in on an airstrike at a migrant detention centre in Tajoura in 2019 which killed at least 50 migrants. The United Nations suggested it was attacked by a UAE-owned Mirage fighter jet amid widespread reports of the UAE deploying jets in Libya. After proving the presence of those jets in Libya, we uncovered a large maintenance scheme worth several hundred million euros. The deal, signed between the UAE and France's Dassault Aviation, Thales Group and MBDA, demonstrated the ongoing commitment of the industry to supporting the UAE Mirages. This in spite of mounting evidence of the country's role in the Libyan proxy war.
But it is not just Libya. In spite of a public outcry over the Yemeni war, France allowed Caesar howitzers to be sent to Saudi Arabia. Later, French companies were hired to train the soldiers behind the trigger in both France and Saudi Arabia between  2016 and 2017 and quite possibly beyond. Neither the company nor French authorities denied that training commitments were ongoing.
We found that French companies DCI Groupe, Thales as well as RUAG (A Swiss-based company with a French branch), continued providing training on mission-critical skills to Saudi Arabia's military personnel as the protracted armed conflict in Yemen raged on and a humanitarian crisis escalated. We also discovered fresh evidence that the French government continues to sell weapons to Saudi Arabia and the UAE, despite being aware of the risks its weapons pose to civilians and the fact that its practices violate international humanitarian laws.
---
To keep up to date with Lighthouse investigations sign up for our monthly newsletter
The Impact
Our investigations don't end when we publish a story with media partners. Reaching big public audiences is an important step but these investigations have an after life which we both track and take part in. Our work can lead to swift results from court cases to resignations, it can also have a slow-burn impact from public campaigns to political debates or community actions. Where appropriate we want to be part of the conversations that investigative journalism contributes to and to make a difference on the topics we cover. Check back here in the coming months for an update on how this work is having an impact.