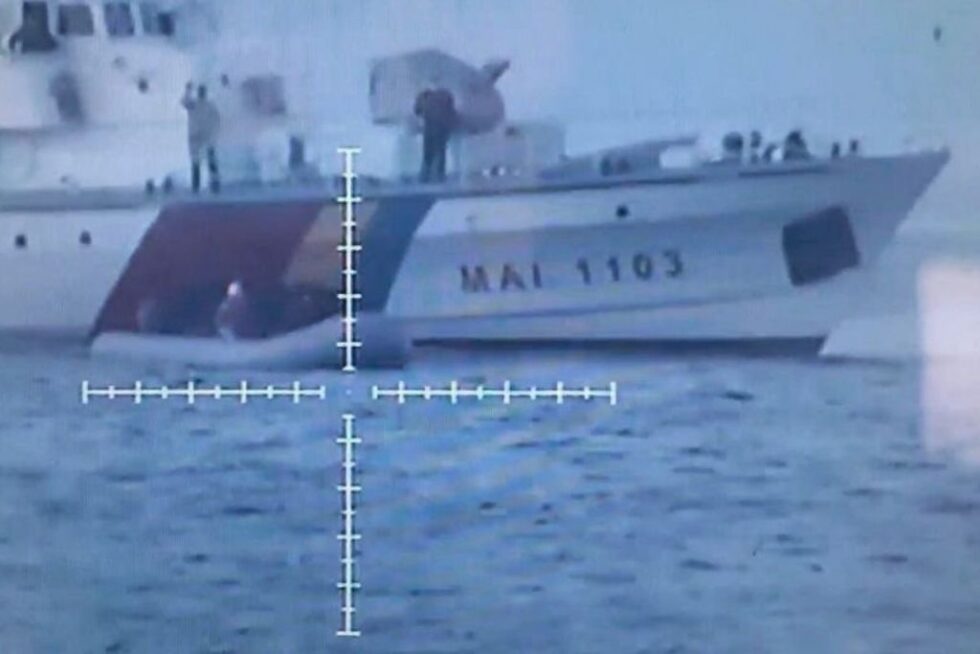 Frontex Complicit in Pushbacks
Pushbacks in Greece undertaken with support or connivance of EU super agency
Since March 2020, Lighthouse Reports has been investigating illegal pushbacks and human rights abuses at Europe's external borders. We have uncovered compelling evidence of Greek police and coast guard abuses that is already supporting cases to go before the European Court of Human Rights. What remained unproven is the extent of any complicity in these operations of Europe's Border and Coast Guard Agency Frontex. During the same period, Frontex has committed more assets to its long-standing Operation Poseidon as well as a "rapid border intervention" force. The two operations combined have contributions from every EU member state. Frontex refuses to disclose a full summary of its Aegean assets, citing operational security.
The head of the agency admitted to MEPs that he was aware of the illegal pushbacks, but denied Frontex assets were involved in the activities or overseeing them. We were able to prove otherwise.
METHODS
We interrogated the assertion by Frontex by using a combination of traditional and digital evidence gathering and analysis.
Frontex refuses to disclose a full summary of its Aegean assets, citing operational security.
We built a complete picture of the agency's Aegean deployment and a full record of all suspected illegal pushback operations from March 2020 to the end of the investigation period. We combined the different datasets to record the matching Frontex deployments and movements with the pushbacks recorded.
We obtained video evidence of Frontex involvement in European and international law violations and gathered and analysed data of Frontex complicity in illegal operations by Greek counterparts.
The data was the evidence that we used to prove what migrants and witnesses on the Greek islands were telling us during field reporting: That Europe's border agency was fully aware of, and involved in illegal pushbacks.
STORYLINES
The European Union's coastal and border guard agency, Frontex, is complicit in an illegal campaign of pushbacks at sea in the Aegean. Greece has been shown to be undertaking a concerted operation to reduce the number of land and sea arrivals of asylum seekers, as well as remove some of those who have arrived and sought international protection. Frontex has repeatedly denied involvement.
An investigation by Lighthouse Reports, Bellingcat, Der Spiegel, ARD and Asahi TV revealed the full extent of the role of Frontex in maritime pushbacks. Despite repeated denials by the EU agency of involvement in, or knowledge of, multiple pushbacks, our research shows a pattern of Frontex proximity to and participation in these illegal operations. The evidence is based on open-source information, leaked documents as well as interviews with migrants and Frontex staff.
Der Spiegel also reveals, through confidential sources, how internal reports on these illegal activities are censored. Frontex's internal warning system, or Serious Incident Report (SIR), has officially recorded only one case of asylum seekers being pushed back from Greek to Turkish waters.
Our key findings dispute this assertion and demonstrate a degree of complicity, ranging from direct participation to failure to intervene, in the broader pushback campaign, as Bellingcat explains
The pushback campaign organised by Greece has been denounced by MEPs, human rights groups and international law experts. Frontex is "complicit and violating international laws" when it fails to intervene to prevent pushbacks, says international law expert, Dana Schmalz to ARD. Frontex is obliged to rescue asylum seekers whenever they see a boat in distress.
---
To keep up to date with Lighthouse investigations sign up for our monthly newsletter
The Impact
Our investigations don't end when we publish a story with media partners. Reaching big public audiences is an important step but these investigations have an after life which we both track and take part in. Our work can lead to swift results from court cases to resignations, it can also have a slow-burn impact from public campaigns to political debates or community actions. Where appropriate we want to be part of the conversations that investigative journalism contributes to and to make a difference on the topics we cover. Check back here in the coming months for an update on how this work is having an impact.