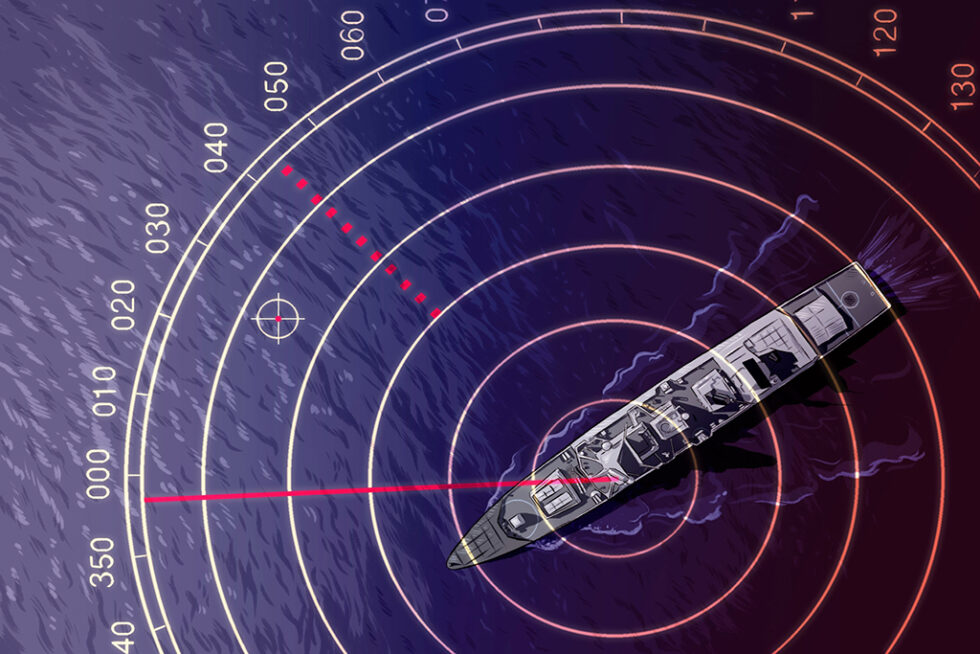 Turning a blind eye to Egypt's violent navy
Dictatorship known for war crimes gets billions in naval exports
While 30 percent of its citizens live in poverty, Egypt imports more weapons than any country in the world, except for Saudi Arabia and India. Since Abdel Fattah Al-Sissi took power in 2014 the EU has become a popular arms shop for his regime as well.
Those weapons are sold to Egypt despite evidence of repression and war crimes by the authorities. The Egyptian navy in particular went on a buying spree, spending billions or euros in Italy, France, Germany and the Netherlands.
When the Dutch state was taken to court for approving these arms export licenses, their defence was that while the Egyptian army is known for human rights abuses, the Egyptian navy is not involved and the Dutch equipment (a naval communication system) is not used for repression. This investigation proves them wrong.
METHODS
This investigation combined open source methods, human sources and scrutinising documents. Following the paper trail helped us reconstruct how the deal was handled and defended by Dutch authorities. We could show how an essential functionality of the military equipment – support of special forces – was withheld from a briefing to the Dutch parliament.
The open source part of the investigation analysed hours of visual footage – from Egyptian government propaganda to user generated content found on platforms such as Instagram and TikTok – for evidence of the direct and indirect involvement of the Egyptian navy in war crimes and human rights violations.
For example, the image below is taken from a video by the Egyptian Ministry of Defence. Based on his shoulder patch, this soldier is part of the Egyptian navy's special forces. He is patrolling together with ground forces. We geolocated him north of Sheikh Al-Zuwaid in Egypt's Northern Sinai.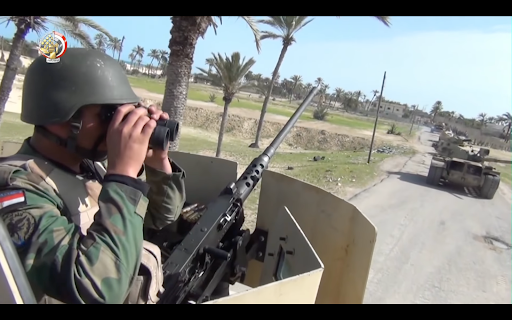 In this area the Egyptian army is running a reign of terror under the guise of counter-terrorism, with school closures, summary executions and large-scale destruction of houses. Further down this street, dozens of houses have been razed to the ground: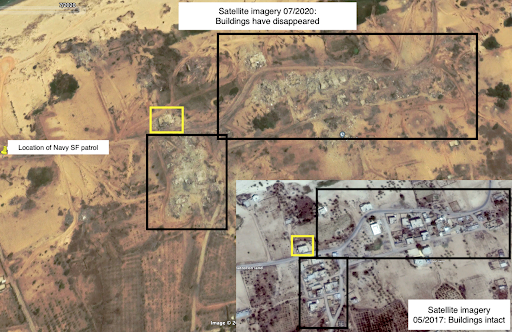 The demolitions are likely to be war crimes, according to Human Rights Watch.
We found more evidence of the Egyptian navy's involvement in violence against civilians when we reached out to local fishermen from Gaza. Five different fishermen all told us similar stories: they were violently attacked by the Egyptian navy, often shot at without warning and detained for months in Northern Sinai. Their boats – their main means of income – were confiscated and never returned.
STORYLINES
The Dutch newspaper De Volkskrant told the story of 18-year-old Tariq from the Gaza Strip.
In the middle of the night, when everyone in Gaza was asleep, Tariq was startled by a rattling sound. It was pitch dark so he couldn't tell where it was coming from. Tariq was out sailing with his two brothers. He comes from a Palestinian fishing family. Every night he and his brothers fished for bream and sardines, which they sold at the market during the day.
In the darkness, two small boats carrying soldiers in desert-colored camouflage clothing came alongside the brothers' vessel. They opened fire without warning.Tariq felt a burning sensation on his left arm but – a bullet had just grazed him. The soldiers entered the boat and arrested him. His brothers were on the floor. Ahmed, 20 years old, was hit in the chest and stomach, and died a few hours later. The face of 25-year-old Mohammed was riddled with bullets. He died instantly.
A year and a half after that September night in 2020, Tariq told us his story via video link, sitting in a lawyer's office in the occupied Gaza Strip. For fear of reprisals, he asked us to change his and his brothers' names.
Egypt shares a land and sea border with the Gaza Strip. It helps maintain the blockade of Gaza imposed by Israel since 2007 when the militant Palestinian movement Hamas won elections. Since then, numerous UN reports have found that the blockade violates international humanitarian law, as the population is left with no place to go and is collectively punished. Egyptian authorities say they want to stop terrorism and smuggling from the Palestinian territories. From Tariq's story and documents that support his account, it appears that innocent deaths are involved.
---
To keep up to date with Lighthouse investigations sign up for our monthly newsletter
The Impact
Our investigations don't end when we publish a story with media partners. Reaching big public audiences is an important step but these investigations have an after life which we both track and take part in. Our work can lead to swift results from court cases to resignations, it can also have a slow-burn impact from public campaigns to political debates or community actions. Where appropriate we want to be part of the conversations that investigative journalism contributes to and to make a difference on the topics we cover. Check back here in the coming months for an update on how this work is having an impact.