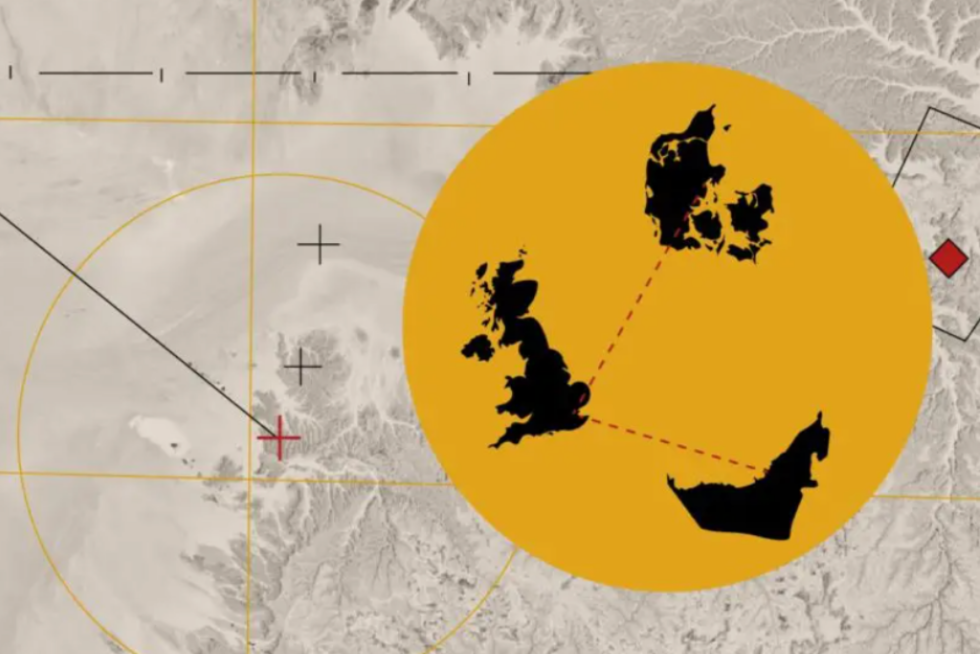 Circumventing a Danish export ban
Denmark's largest IT company arming UAE forces active in Yemen
The United Arab Emirates is accused of serious war crimes, including the starvation and bombing of civilians in Yemen. So in late autumn 2018, the Danish government revoked all arms export licenses to the Emirates.
Just three weeks later Systematic's British subsidiary applied for an export permit to the United Arab Emirates for the same products previously sold from Denmark. And until today, Systematic still supplies UAE with military software, now simply exported from Denmark to the Emirates via its British subsidiary.
"Using a foreign subsidiary for exports is undermining the Danish government's decision not to arm the Emirates," according to William Hartung, an international arms trade expert at Center for International Policy .
Experts and human rights organizations say Systematic may be co-responsible for possible war crimes and that its export is in violation of both EU and UN rules on arms exports.
The publications led to a police investigation into potential wrongdoing by Systematic.
METHODS
A months-long joint investigation by DanWatch, Danish TV2, Bellingcat and Lighthouse Reports used official documents obtained through freedom of information requests scraped job advertisements and social media analysis to piece together how the Danish company Systematic circumvented the arms export ban for the Emirates.
The IT company's ongoing deliveries of military software to the Emirates appear, among other things, from a number of job ads published on Emirati job portals in 2020 and 2021.
They show that since the Danish export ban came into force in 2018, Systematic has advertised several times to hire professionals to supply and implement SitaWare within the Emirati military systems.
"Our engagement in the United Arab Emirates is growing, and we need an ambitious and experienced manager", a job posting from the summer of 2020 reads. It further states that Systematic's office in Abu Dhabi is looking for a project manager for "the delivery, deployment and support" of the SitaWare and IRIS product packages for the Emirati Navy.
The job postings also show that the joint venture with the UAE Armed Forces takes place in close co-operation with the Danish – not the UK-based – head office.
The job ad from Systematic specifies that the project manager, who is assigned to implement SitaWare for the Emirati Navy, must also be able to pay regular visits to Systematic's headquater in Aarhus, and must possess a "natural ability to build bridges between Systematic's office UAE and our headquarters in Aarhus, Denmark".
STORYLINES
In Denmark, exporting military equipment to the United Arab Emirates is forbidden.
In late autumn 2018, the Danish government suspended all new arms export authorizations to the tiny Gulf state, due to a perceived risk that products could be used in the ongoing war in Yemen, in which UAE has played and continues to play a leading role.
At the time, 85,000 children had already starved to death as a result of a war that has prompted what the UN describes as "the world's worst humanitarian crisis".
Today, almost three years later, the UAE's war in Yemen goes on. And so does business in the UAE for Denmark's biggest IT company, Systematic A/S.
Despite the export ban, Systematic continues to supply and implement SitaWare, an advanced command and control system, to the Emirati military.
Human rights organizations consider it highly problematic for a Danish company to continue supplying military software to the UAE, which stands accused of committing serious war crimes in Yemen. "There is a very high risk that military equipment exported to the Emirates will be used to commit serious human rights violations and breaches of international international law in Yemen", said Patrick Wilken, an arms control expert at Amnesty International.
---
To keep up to date with Lighthouse investigations sign up for our monthly newsletter
The Impact
Our investigations don't end when we publish a story with media partners. Reaching big public audiences is an important step but these investigations have an after life which we both track and take part in. Our work can lead to swift results from court cases to resignations, it can also have a slow-burn impact from public campaigns to political debates or community actions. Where appropriate we want to be part of the conversations that investigative journalism contributes to and to make a difference on the topics we cover. Check back here in the coming months for an update on how this work is having an impact.