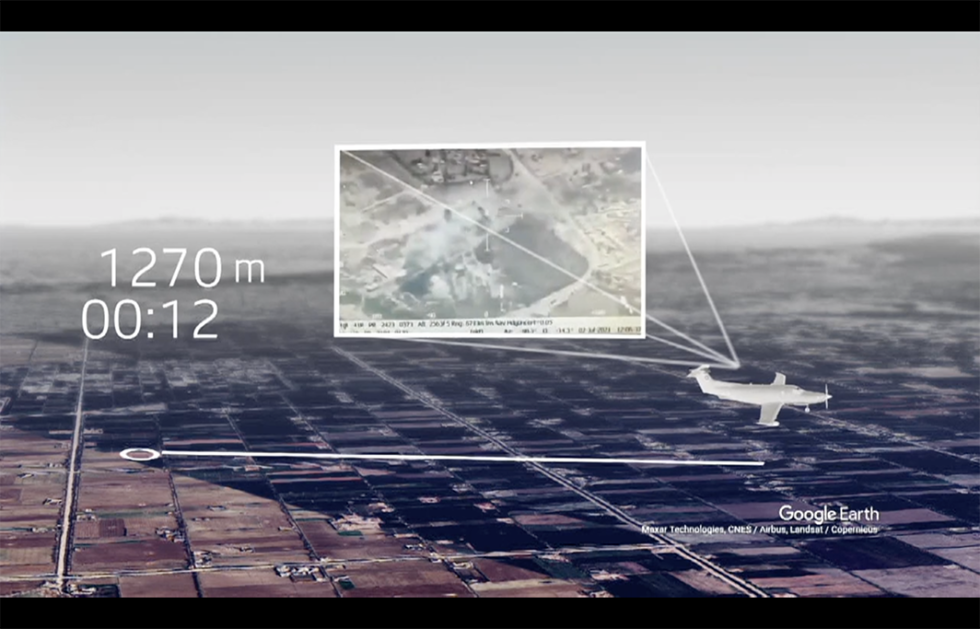 From Switzerland with love
Swiss arms harming civilians from Brazil's favelas to Afghanistan
Switzerland prides itself for its neutrality, and for hosting the Red Cross (ICRC) in Geneva, the "peace capital of the world". But behind the scenes, Swiss arms producers lobby for export licences to controversial destinations like Saudi Arabia, while a proposal to ban funding for arms producers was rejected by a 57% majority in a referendum in late 2020.
Despite being a hot topic for public debate, no one really knows what the impact is of the arms that are licensed for export from this peace-loving country. Except for formal post-shipment controls by the Swiss authorities themselves, a thorough investigation into the impact of Swiss arms has so far not been carried out. Until early 2021, that is, when Swiss public broadcaster RTS and Lighthouse Reports joined forces on this investigation.
Our investigation found a big gap between the official justifications for arms exports and the context of their actual deployment overseas. We uncovered armoured vehicles exported for a humanitarian mission that ended up being used by an infamous Brazilian police unit in violent raids in the poor favelas of Rio de Janeiro. We also found that planes sold as civilian goods were converted into highly effective military surveillance planes supporting US and Afghan airstrikes in Afghanistan, often resulting in the "collateral damage" of civilian casualties.
METHODS
Lighthouse Reports has a history of tracking European arms exports. For years we have followed how EU-manufactured armaments have spread across the globe. We rely on little more than a laptop with an internet connection. It has allowed us to scrape export databases, analyse corporate websites and brochures, screen all kinds of (semi-) official media channels and gather user-generated content and footage from conflict zones.
As with many investigations, the devil is in the detail. To substantiate claims about Swiss PC-12 planes being used in aerial bombings in Afghanistan, we identified unique features of the computer screens inside a PC-12. To determine the exact origin of a weapon, we documented incremental modifications to the design of rifles over time , and compared these against export timelines. And to corroborate footage of bombings released by the Afghan authorities, we geolocated their videos and matched them with user-generated content from eye-witnesses.
After a five months-long investigation we cross-checked our OSINT findings with sources on the ground. In Afghanistan we found witnesses of a bombing we had analysed. And in Brazil we traced survivors of a brutal raid by the Brazilian police, who had entered their favelas in Swiss armoured vehicles.
STORYLINES
We broke the investigation down into separate chapters tracking three quintessential Swiss-made weapons: the Pilatus PC-12 aircraft, armoured vehicles made by General Dynamics European Land Systems (previously known as Mowag) and the famous Sig Sauer rifles.
SwissArms Case 1: PC-12 and civilian casualties
Pilatus exported 18 PC-12 aeroplanes to the US between 2013 and 2015. The exports were not subject to any kind of control, because they were classified officially as civilian aircraft. Yet, with a few minor tweaks, they become the military eyes in the sky that Pilatus's PC-12 is famous for.
Soon after, the militarised aeroplanes were re-exported to Afghanistan where they quickly became a critical asset for US and Afghan airstrikes. For all airstrikes, a former member of the Afghan Ministry of Defence told us on condition of anonymity: "It was mandatory, it (the PC-12) had to confirm the target."
On July 15, 2021, one of those airstrikes hit a market in Shahada district, Badakhshan province. According to Pajhwok it killed 13 Taliban fighters and 8 civilians. Footage shared by the Afghan Ministry of Defence shows a screen (left) that is identical to the screen inside a PC-12 (right). It not only allowed us to confirm the PC-12's involvement, but also to geolocate it to Shahada district.

An Afghan colleague went to Shahada to interview eye-witnesses. He met Abdul Zabor, who lost two sons in the bombing: "A white plane circled for an hour. The mujahideen knew about these planes and their dangers, so they left. In the market people went in all directions, we had no idea."
SwissArms Case 2: Piranhas for Haiti end up in Brazil
It was on the way back from a football match in 2015 that the life of Vitor Borges, then 29, changed drastically. He was returning home with a group of friends when shots fired by a soldier inside an armoured vehicle left him a paraplegic with an amputated leg.
That armoured vehicle was a Swiss-made Piranha. And our investigation reveals that the Piranha armoured vehicles used in the favelas of Rio de Janeiro, including the one that left Vitor partially paralysed, were exported with a humanitarian purpose – to equip a deployment of Brazilian Marines serving on a UN humanitarian mission to Haiti.
But when Brazilian NGO Institutio Sou da Paz later questioned the use of the Piranha in Brazil, the authorities confirmed that these vehicles were used in military operations in the favelas of Rio de Janeiro. In many cases the vehicles were part of the BOPE (Special Police Operations Battalion) – a group responsible for committing extrajudicial executions, according to Human Rights Watch.
Another raid where these vehicles were used was the São Francisco operation in the Maré complex between 2014 and 2015, which left 15 people dead. One of them was Jefferson Rodrigues. "The Brazilian police are the deadliest police in the world," says his mother in an interview with our media partner RTS. According to Human Rights Watch, the police killed 6,416 people in Rio de Janeiro in 2020 alone, 79.1% of those killed were black.
In 2014 and 2019 two inspections by the Swiss Secretariat of Economic Affairs in Brazil found no anomalies in the use of the imported armoured vehicles.
SwissArms Case 3: The Yemen war
When Swiss newspaper Blick reported the use of Sig Sauer rifles by the Saudi forces in Yemen, the Swiss Ministry of Economic Affairs replied: "We have no evidence of these weapons being used in Yemen." On the contrary, our investigation found solid evidence and presented it to the ministry. They did not respond.
In a video posted on YouTube on April 2, 2017 by a Saudi Arabian media channel we can see a contingent of the Saudi Arabian Special Naval Security Group carrying Sig Sauer carbines. A commander in the video outlines how this operation is linked to the naval blockade of Yemeni ports.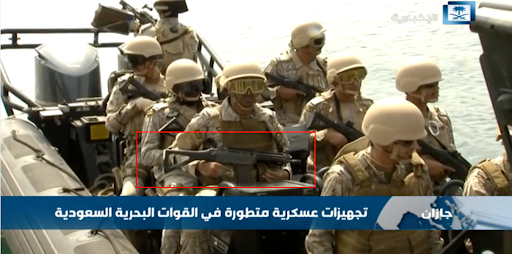 Sig Sauer also produces rifles in the US and Germany, but given the specifics of this weapon and the timeframe of the export, they can only be the SG 552, which is manufactured exclusively in Switzerland.
---
To keep up to date with Lighthouse investigations sign up for our monthly newsletter
The Impact
Our investigations don't end when we publish a story with media partners. Reaching big public audiences is an important step but these investigations have an after life which we both track and take part in. Our work can lead to swift results from court cases to resignations, it can also have a slow-burn impact from public campaigns to political debates or community actions. Where appropriate we want to be part of the conversations that investigative journalism contributes to and to make a difference on the topics we cover. Check back here in the coming months for an update on how this work is having an impact.