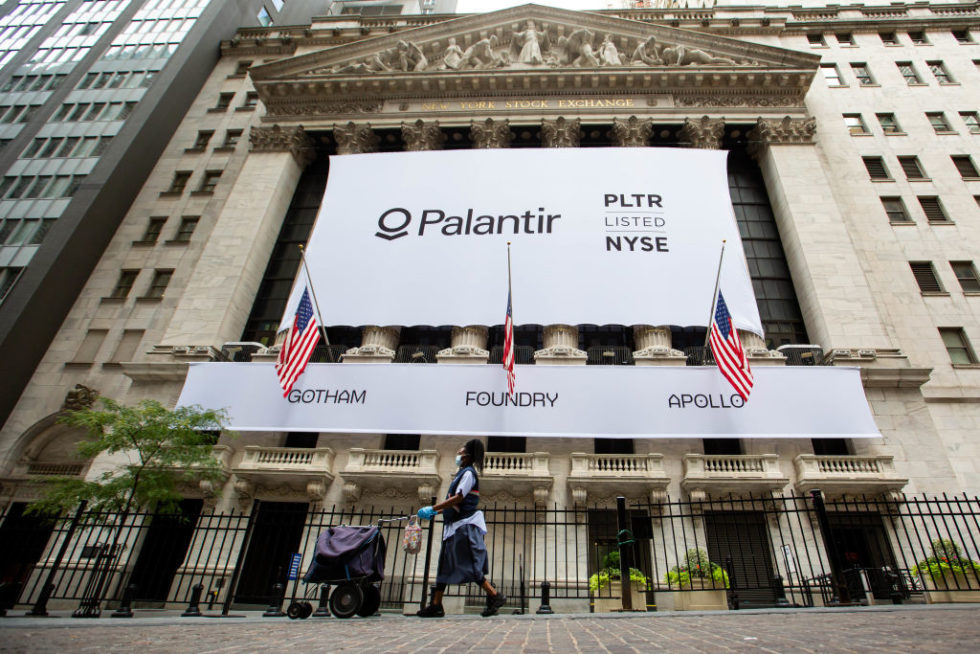 What is Palantir Doing in Europe?
Tracing US tech giant roots in EU security, public health, aviation and data
The arrival of Covid 19 in Europe brought with it an array of commercial technology vendors offering public health solutions. Few of the would-be tech saviours were more controversial than Palantir, a data analytics company, with deep links to the CIA and the Trump White House. Palantir's courtship of European clients from national intelligence services to EU agencies is less scrutinised than its use by US immigration enforcement and police departments; or the recent burst of coverage over its contracts with Britain's National Health Service.
A full investigation of the extent of the company's reach in Europe and its performance in different sectors was overdue.
Media coverage of the company founded in California in 2003 has been excessively shaped by its colourful name, taken from the Lord of the Rings books, and interest in its CEO Alex Karp, as well as founder, chairman and high profile tech investor, Peter Thiel. Karp, who studied in Frankfurt, Germany at the university where influential philosopher Jurgen Habermas teaches, and Thiel, whose fortune and political support for Trump, have been the subject of countless profiles.
METHODS
A more in-depth examination of Palantir's activities in Europe requires more than good profile writing. The company did not arrive in Europe with the pandemic. It has previously found opportunities in Europe's desire for hi-tech counter terrorism tools. In fact, its software is deeply embedded in Europe's police systems from Europol, the EU law enforcement agency, to national and regional forces in several other member states.
In a joint investigation with The Guardian and Der Spiegel we made a broad and sustained use of freedom of information laws to compile an archive of documents relevant to Palantir's contracts and subsequent performance. Over the course of months, in correspondence with EU agencies from tax and customs to aviation safety and disease control, a fragmented picture emerged. But a majority of the documentation relating to public contracts was not released, even after appeals. Dutch authorities revealed that they were holding more than 45,000 documents relating to Palantir. Danish police refused FOIA requests to both the underlying crime data as well as internal evaluations of the performance of its POL-INTEL system, built on Palantir's Gotham.
When access was requested from Europol to all records relating to contractual matters with Palantir 69 documents were identified but the EU agency twice refused full access to 67 on the grounds of "public security". An appeal has been lodged with the European Ombudsman's office, a complaint that was ruled admissible and a decision is pending.
Reporting in Germany, the Netherlands, Denmark, Greece and the UK could then build on this documentation base. Academics, data protection lawyers and privacy experts offered an informed read-out of the issues partially visible in the documents.
Interviews with MEPs, policy analysts and EU officials provided an additional layer of understanding. Correspondence with Palantir and the national and EU agencies that have used its products could then further fill out the picture.
STORYLINES
The findings raise serious questions over the way public agencies work with the company and reveal Palantir's expanding footprint into Europe's public health, aviation and security apparatuses as well as its acceptance into the GAIA-X association designing a future data infrastructure. They also demonstrate that performance issues arose in more than one instance.
---
To keep up to date with Lighthouse investigations sign up for our monthly newsletter
The Impact
Our investigations don't end when we publish a story with media partners. Reaching big public audiences is an important step but these investigations have an after life which we both track and take part in. Our work can lead to swift results from court cases to resignations, it can also have a slow-burn impact from public campaigns to political debates or community actions. Where appropriate we want to be part of the conversations that investigative journalism contributes to and to make a difference on the topics we cover. Check back here in the coming months for an update on how this work is having an impact.