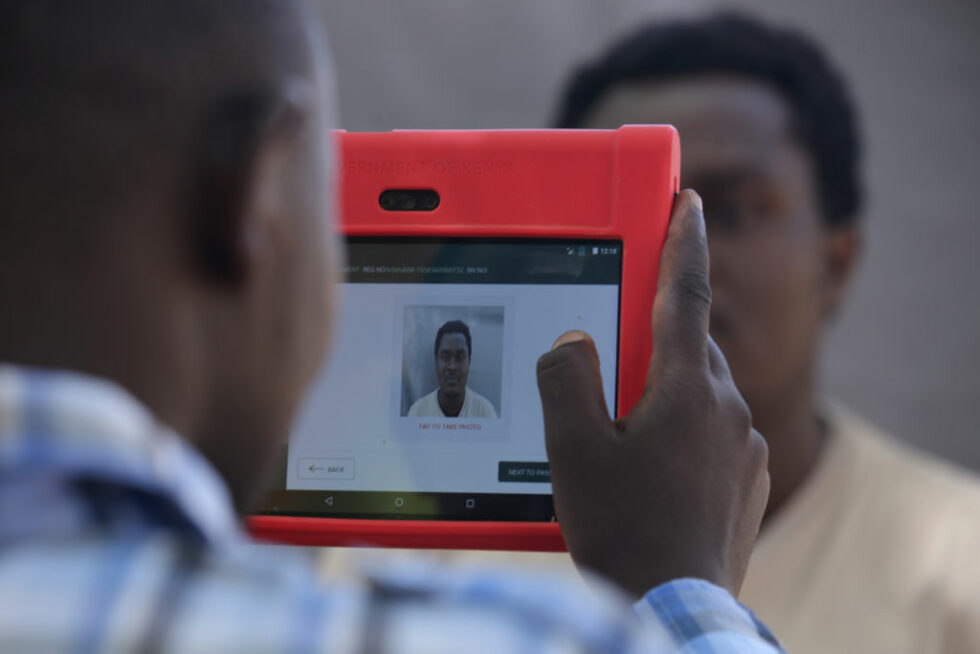 Biometrics in Africa's Elections
French multinational made 10s millions despite repeat failures
When Kenya bought a state-of-the-art election management system from the French biometrics giant Safran (now Idemia) in 2013, they spent millions of dollars with the promise that a technological solution would end previous cycles of disputed and bloody elections and instil public trust in democracy.
Instead of the democratic dividend that has been promoted by Western governments and institutions like the World Bank, Kenyan election officials would find themselves locked into an expensive technology over which they had no operational control, and which failed disastrously on election day in 2017 – leading to more chaos, bloodshed and a rerun of the presidential poll.
Fast-forward to 2022 and, with another general election in just three months' time, many of the same concerns that dogged the previous poll loom large as the electoral commission seeks to untangle itself from the troubled legacy of Idemia's technology and deliver a credible result.
METHODS
We collaborated with decorated Kenyan investigative journalist John-Allan Namu and his organisation, Africa Uncensored, on this story. John-Allan's contacts in Kenya led to the key breakthrough: a leak of meeting minutes from the Independent Electoral and Boundaries Commission (IEBC) during the build-up to the 2017 general election.
From these internal documents, we reconstructed the history of a disaster unfolding in slow motion, as commissioners realised with mounting horror that Idemia's technology was both over-priced and flawed; and that the election would, in all likelihood, result in failure. Referring to a lack of knowledge transfer between the French and their Kenyan counterparts, which led to over-reliance on Idemia, one official complained that "the commission is in a state of slavery to this company".
We spent time on the ground in Kenya, meeting with sources who could corroborate the information in our possession, provide additional context, and suggest further lines of enquiry.
STORYLINES
Accused Number One in this case: the MorphoTablet, developed by French biometric giant Safran (now Idemia), to be an all-in-one voter registration and identification tool as well as a transmitter of election results data. 45,000 of them were sold to the Kenyan government ahead of the 2017 general election, for a total €37 million. On election day, they failed.
Both the World Bank and the United Nations Development Programme (UNDP) have touted biometric technologies such as this to be a silver bullet for democratic elections, particularly in developing countries. Today, 35 out of 54 African countries use biometric technology to deliver elections, according to a forthcoming research article by french scholars Marielle Debos and Guillaume Desgranges.
This is a story about how a European biometrics company sold the promise of a turnkey election system to a developing democracy for an enormous sum. And how, once the developing country procured the technology, it found itself locked into using something its staff could not understand, manage, nor easily extricate itself from.
Far from "providing a solution to the lack of public confidence in elections", as one official put it, Idemia's technology let Kenya's democracy down. "Technology is a fetish," says Kenyan political scientist Nanjala Nyabola, "Nothing is [necessarily] more transparent because of it."
For its part, the company said: "All the internal and external audits – which are otherwise accessible – carried out on our services have confirmed that the company has fulfilled its obligations in accordance with its commitments."
---
To keep up to date with Lighthouse investigations sign up for our monthly newsletter
The Impact
Our investigations don't end when we publish a story with media partners. Reaching big public audiences is an important step but these investigations have an after life which we both track and take part in. Our work can lead to swift results from court cases to resignations, it can also have a slow-burn impact from public campaigns to political debates or community actions. Where appropriate we want to be part of the conversations that investigative journalism contributes to and to make a difference on the topics we cover. Check back here in the coming months for an update on how this work is having an impact.