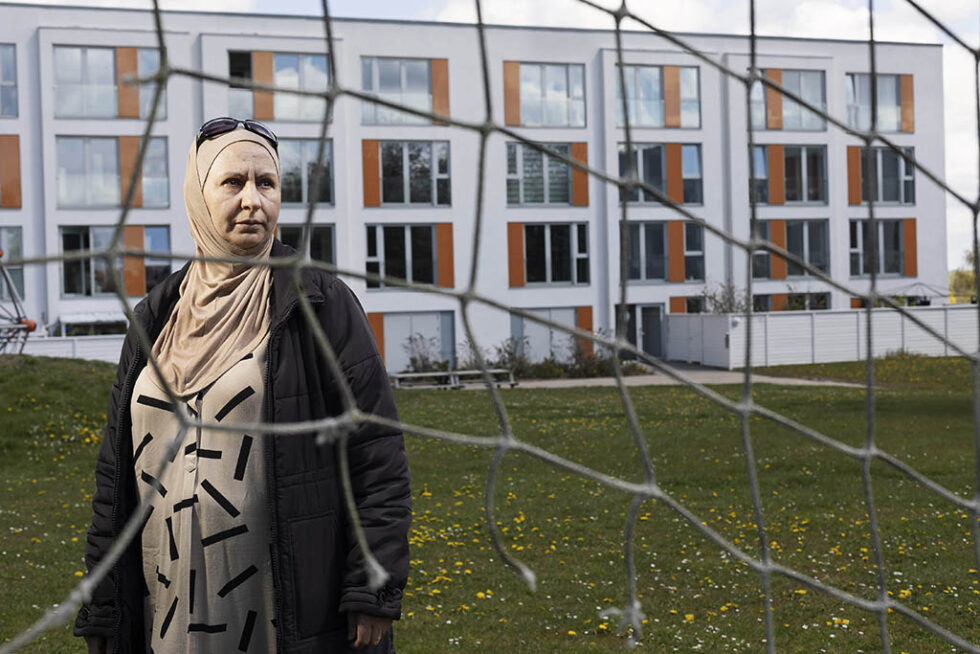 Why Denmark Declared Syria Safe
Denmark's murky path to declaring refugees should return to Syrian capital
Europe's protection of Syrian refugees risks crumbling after Denmark became the first major EU country to claim that Damascus and its suburbs are safe for refugees to return.
The decision terrified Syrian refugees and drew condemnation from the UN refugee agency, European Commission and international human rights groups who have documented the torture and disappearance of returning refugees.
In Damascus, the policy shift was celebrated by Syrian government media as a political victory. If Denmark – a liberal, Western European country – regarded Damascus as safe then surely other countries would accept President Bashar al-Assad's victory in the war and end his diplomatic isolation?
Other European countries, such as Sweden and Austria, have referenced the Danish decision when re-examining their own asylum policies for newly-arriving Syrians. Yet to date Hungary is the only other EU country to remove Syrians' protection and no country has yet carried out deportations.
While Denmark isn't yet forcing Syrians onto planes to Damascus, it has revoked the legal status of hundreds of refugees. They are no longer allowed to work and can be sent to live in "deportation centres," sometimes splitting up families and children. Facing detention-like conditions and with the threat of deportation hanging over them, hundreds have fled to other European countries in a desperate effort to seek asylum elsewhere.
METHODS
Syrian, Danish and international journalists worked together to investigate how this policy was made. Through Freedom of Information requests and interviews with politicians, policy insiders, experts, bureaucrats and affected refugees, we were able to reveal multiple controversies over the way the Danish authorities reached the conclusion that Damascus is safe.
Syrian journalists were already working to document the situation of property rights on the ground in Damascus using open source research, satellite analysis, and interviews with experts and affected residents. By interviewing refugees in Denmark we were able to connect this broader picture of the destruction of property rights to people currently at risk of being returned to Damascus.
STORYLINES
Danish authorities' decision to revoke the status of Syrians from Damascus was based on a 2019 Country of Origin Information report jointly authored by Denmark's immigration service and the country's largest NGO, the Danish Refugee Council.
Experts quoted in the report told Lighthouse Reports they were alarmed at how their statements were being used. This led to a wave of critical coverage in Danish media and ended up with the experts releasing a joint statement slamming the immigration service's report as "flawed" and and their contributions "underappreciated."
The Danish Refugee Council's role co-authoring the report was controversial. Staff working with Syrian refugees warned against participating in the study, which the NGO knew would be used to remove Syrians' status. They went ahead anyway, reasoning that they could improve the report overall.
An investigation for The New Humanitarian found that Danish Refugee Council staff struggled to persuade the immigration service to put more focus on the risks to refugees and ignored warnings about the report from their own Syria team.
The greatest risks to refugees come from an authoritarian government and the continued instability in the country. But many refugees also have no homes to return to – not just because of the war but because the Syrian government is transforming areas under its control, razing informal areas and blowing up buildings allegedly contaminated by war munitions.
On this land, authorities plan to partner with private investors to build high-rise redevelopments that appear to cater to a wealthier and potentially more loyal demographic than those displaced. The Guardian and our Syrian partner Radio Rozana spoke with refugees at risk of deportation from Denmark and used satellite images to confirm the details of the destruction of their former homes and communities in Damascus.
---
To keep up to date with Lighthouse investigations sign up for our monthly newsletter
The Impact
Our investigations don't end when we publish a story with media partners. Reaching big public audiences is an important step but these investigations have an after life which we both track and take part in. Our work can lead to swift results from court cases to resignations, it can also have a slow-burn impact from public campaigns to political debates or community actions. Where appropriate we want to be part of the conversations that investigative journalism contributes to and to make a difference on the topics we cover. Check back here in the coming months for an update on how this work is having an impact.