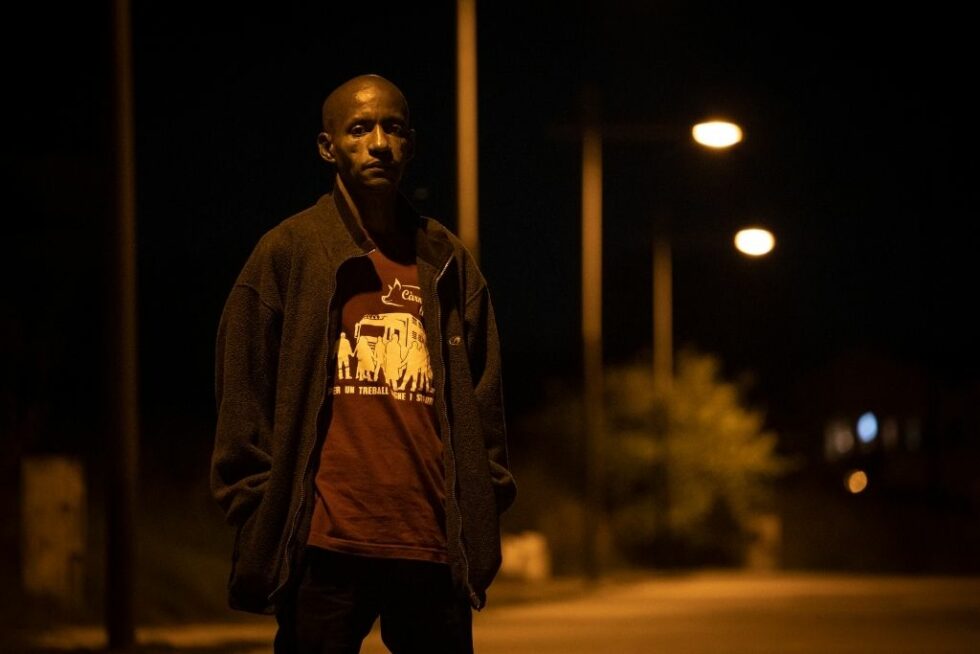 Dark Side of Spain Slaughterhouses
Fear, racism and exploitation in publicly subsidised pork companies
Migrant workers supplying meat to supermarket shelves all over the EU face a system of exploitation and labour abuses in Spain's largest slaughterhouses. .
Migrant workers can be fired without compensation, and face intimidation if they attempt to unionise. Many described a culture of fear and widespread racist comments in which workers were told to go back to their countries or staff refused to address them by name. "They see us as animals," one Senegalese worker told us.
Essential safety training to work inside slaughterhouses is only provided in Spanish, a language many workers do not speak. Work-related accidents are commonplace, leaving workers bruised and in pain but often unable to access sick leave.
It is estimated that up to 20,000 workers are hired through "multi-service companies," under a sub-contracting model that allows employers to circumvent worker protections. Workers are made to work long hours and receive wages below the legal minimum – an entirely legal system, a legal expert told us, that allows meat companies to substantially reduce costs.
This sub-contracting model has been adopted by some of Spain's largest meat conglomerates. One of them is Grupo Jorge, a meat giant whose subsidiaries have received over €1m in EU subsidies and whose chorizo and serrano hams earned the company almost half a billion euros in sales in 2019 alone.
"Managers constantly force workers to produce more," a former vet at Grupo Fuertes told us. The large meat conglomerate is the owner of the popular El Pozo brand whose products are commonplace in Germany, Belgium, Holland and France, and are readily available in supermarkets like the UK's Morrisons and the French Carrefour.
METHODS
Dozens of current and former employees were interviewed throughout Spain, from Catalunya, to Andalusia, Aragon and Castilla-La Mancha. Interviews were also conducted with union representatives, doctors, health and safety inspectors and legal experts, many of whom preferred to remain anonymous. One disillusioned doctor voiced concerns over the regular barriers he faced to prescribe essential sick leave for workers suffering from labour-related accidents.
Through a network of sources, we accessed unpublished court documents and labour inspection reports, revealing for the first time the hidden reality of widespread exploitation and intimidation inside Spanish abattoirs.
STORYLINES
"Sometimes it feels like we are working for the mob," a Senegalse worker told us. Others spoke of slavery-like conditions and the intimidation of those who attempted to unionise or complain.
After the abolishment of a previous working model inside Spanish abattoirs in 2017, where workers were forced into fake "self-employment" contracts that left them excluded from worker protections, a new sub-contracting model has been adopted by some of the largest meat companies in Spain. The testimonies and documents we uncovered reveal a grim reality in which exploitative conditions remain largely unchanged.
The current subcontracting model, the European Federation of Food, Agriculture, and Tourism Trade Unions (EFFAT) says, perpetuates labour abuses.
Our investigation found that it is common for undocumented migrants to work inside the slaughterhouses under "borrowed" identities, making them additionally vulnerable to labour abuses. These workers often "rent" residency papers from regularized migants, whom they pay a monthly fee of 200-300 euros.
Workplace accidents are equally common – almost every worker has scarred and damaged skin from the harshness and repetitive nature of their work, including handling chemicals and risking injuries from animals who they have to handle before sedation.
Two of the most influential meat conglomerates in Spain, Grupo Fuertes and Grupo Jorge, confirmed their safety training is only conducted in Spanish.
A former vet spoke out against the ammonia-filled air that left most workers with coughs and other health conditions — explaining that face masks, even before the Covid-19 pandemic, were in short supply.
Spain's pork sector has received over €32m in indirect and direct funds from the EU according to the Spanish Agrarian Guarantee Fund (FEGA).
---
To keep up to date with Lighthouse investigations sign up for our monthly newsletter
The Impact
Our investigations don't end when we publish a story with media partners. Reaching big public audiences is an important step but these investigations have an after life which we both track and take part in. Our work can lead to swift results from court cases to resignations, it can also have a slow-burn impact from public campaigns to political debates or community actions. Where appropriate we want to be part of the conversations that investigative journalism contributes to and to make a difference on the topics we cover. Check back here in the coming months for an update on how this work is having an impact.