Undocumented≠Unvaccinated: Has Europe failed vulnerable migrants during Covid?
Vaccinating Europe's Undocumented: A Scorecard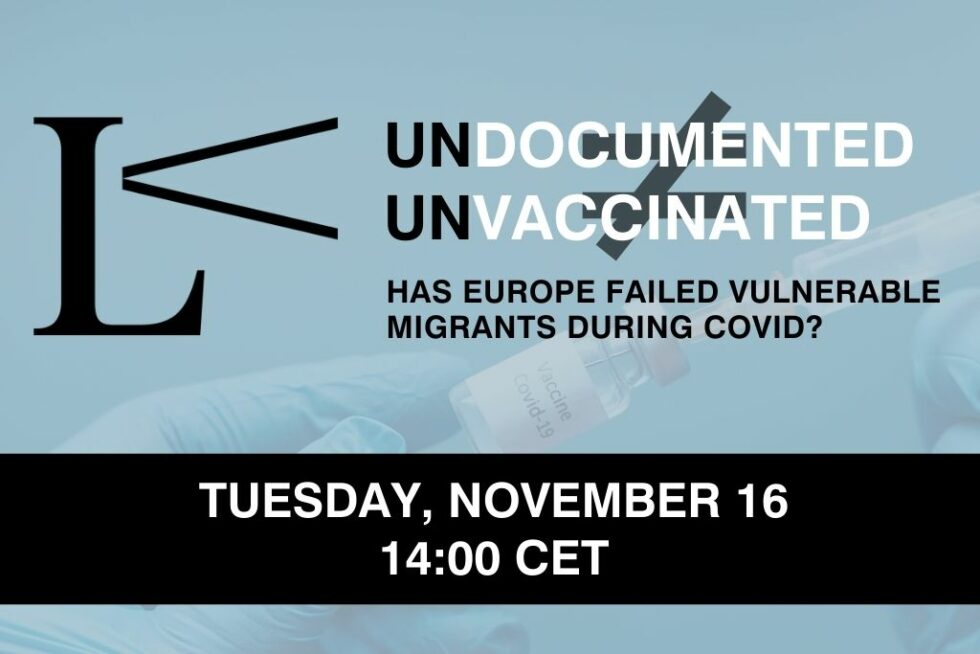 REGISTER HERE >
Access to healthcare is a fundamental human right. Access to healthcare during the pandemic has proven a literal matter of life or death. There are many however, who are excluded because of their lack of a regular status in the country where they reside. While this is a very heterogenous group, they are commonly referred to as "undocumented".
While Britain's notorious "hostile environment" and other exclusionary immigration policies have become common in Europe, public health experts have long warned that these choices carry risks for the broader society. But how can we assess whether governments are taking this onboard?
The pandemic has demonstrated the need to separate access to healthcare (and vaccines) from political positions on immigration. Denying access to healthcare to some means putting the collective public health at risk.
Countries across Europe have rallied behind national vaccine campaigns and a deluge of numbers have followed: infections, vaccine doses, hospitalizations, deaths. Almost entirely absent from this data have been undocumented migrants.
Lighthouse Reports is launching Vaccinating Europe's Undocumented: A Scorecard to offer the first meaningful picture of European countries' successes and failures during Covid. Our data team has counted those who governments have decided not to count by reading between the lines of vaccination strategies, implementation plans and statements to determine, at least on paper, how easy or difficult it is for undocumented migrants to be vaccinated against COVID-19.
For a first look at the scorecard findings, please register to join us online at 14:00 CET on Tuesday, November 16. It's a chance to hear from Lighthouse's Data Editor, Eva Constantaras in conversation with leading experts Alyna Smith of PICUM, Europe's leading association for groups working on undocumented rights, and Giovanna Castagna, who works on rights of migrants in Europe for the Open Society Foundations.