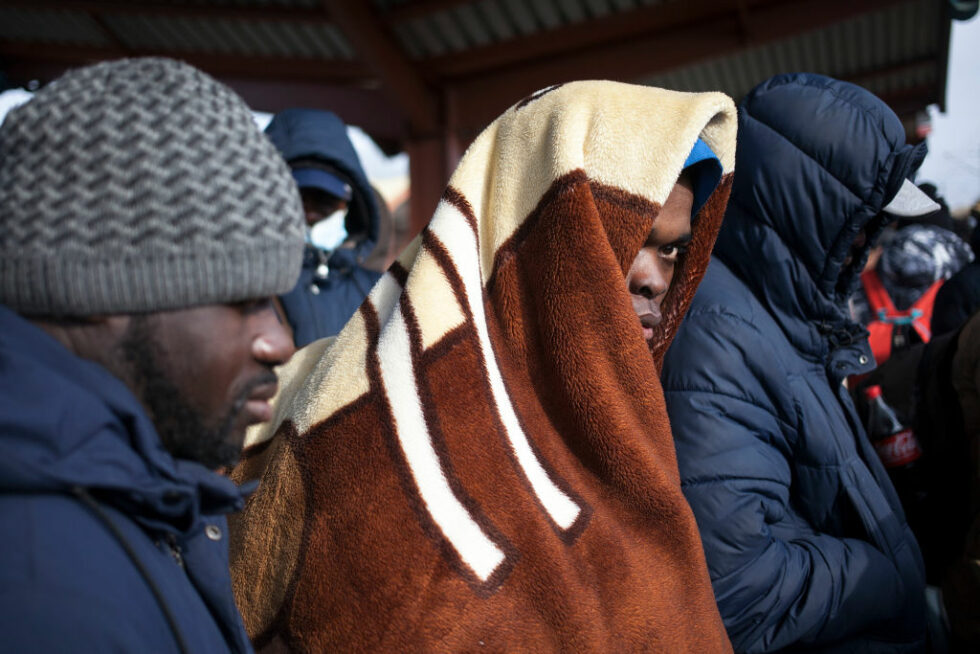 Damaging double standards undermines Europe's response to Ukraine refugees
The war in Ukraine prompted an exodus of refugees unseen in Europe since the second world war. Some eight million people were forcibly displaced inside the first month following Russia's unprovoked invasion. Half of that number crossed into the European Union forcing the bloc to contend with an influx many times greater than the people flows seen in 2015 in the wake of another Russian campaign in Syria.
METHODS
Lighthouse's Migration Newsroom team has responded by addressing the important, underreported aspects of a crisis and finding ways to illuminate what might otherwise go unreported. This was the genesis of our decision to point our open source investigative capacity away from the fighting (where partners such as Bellingcat are doing valuable work) to follow the fortunes of Ukraine's large number of foreign students and non-Western residents as they tried to escape the war.
This reporting continues in a widely-shared Twitter thread that began in the days immediately following the Russian invasion. The thread coordinator Maud Jullien discussed the work with Deutsche Welle's Inside Europe series.
Our desk-based team has been monitoring social media sources from Telegram to Twitter to verify reports and visual evidence and making contact with people involved to provide potentially absent context and nuance. The team has also monitored disinformation narratives and amplification from Russian-state propaganda outlets.
We have also had experienced reporters in the field in the countries bordering Ukraine to capture the opening phase of this monumental forced displacement, paying attention to the asylum crisis at Poland's less-reported border with Belarus where we previously investigated the deaths of at least 19 people, providing the backstory to those who lost their lives.
STORYLINES
In the early days of the flight from Ukraine we were able to verify videos showing discrimination against Africans trying to board evacuation trains. Similar scenes played out at a number of border posts where brown and black people were segregated and made to wait sometimes days longer than Ukrainians to exit the country.
We have reported on terrified students trapped in the northeastern Ukraine city of Sumy and members of minority communities fleeing Ukraine. We have found some of the large contingent of international students put into immigration custody in Poland, while their Ukrainian counterparts are offered places at international universities.
We also explored the impact of these double standards on Polish families where the act of sheltering refugees is received in starkly different fashion at the Belarus border than it is at the border with Ukraine.
Much of what we found was disturbing and hard for many to look at dispassionately when so many of us are moved by the courage and fortitude on display in response to Russia's war of aggression.
---
To keep up to date with Lighthouse investigations sign up for our monthly newsletter
The Impact
Our investigations don't end when we publish a story with media partners. Reaching big public audiences is an important step but these investigations have an after life which we both track and take part in. Our work can lead to swift results from court cases to resignations, it can also have a slow-burn impact from public campaigns to political debates or community actions. Where appropriate we want to be part of the conversations that investigative journalism contributes to and to make a difference on the topics we cover. Check back here in the coming months for an update on how this work is having an impact.