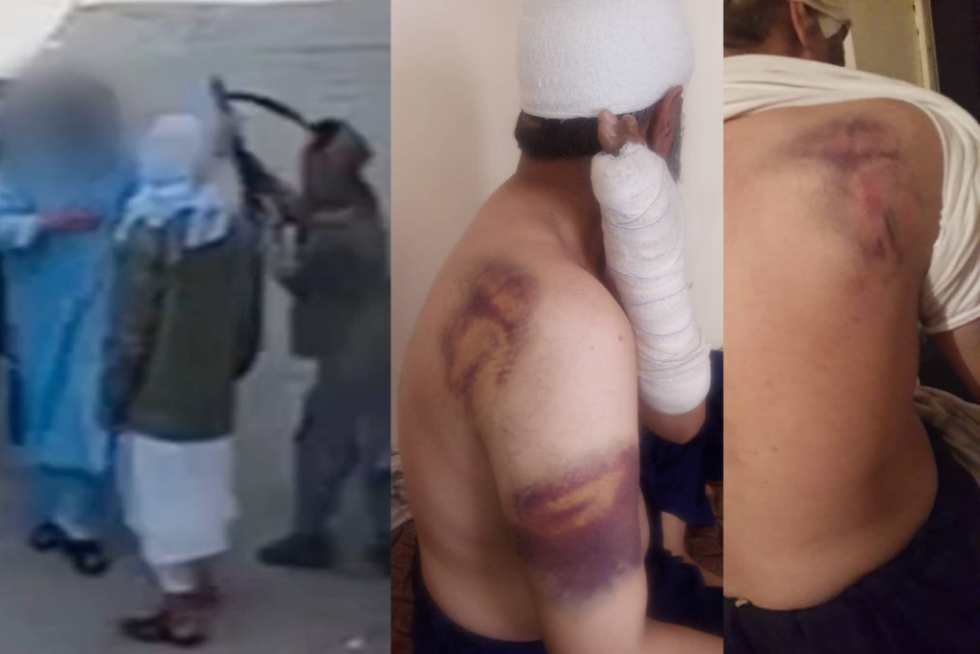 Tracing fate of Afghans who assisted the UK after fall of Kabul
Following the West's chaotic withdrawal from Afghanistan last August, many thousands of people who served alongside the US, UK and their allies or worked in roles promoting Western values found themselves abandoned. Suddenly the Taliban, whom they had publicly stood against for so long, were in power, and many had no escape route.
In the days after the fall of Kabul, the Western country that had the second largest presence in Afghanistan after the US, the UK, pledged to launch a resettlement programme that would bring 5,000 at-risk people out of the country in its first year. The Afghan Citizens Resettlement Scheme (ACRS) was officially launched four months later in January 2022.
When the scheme opened, Home Office ministers pledged that it would prioritise Afghans who worked for, or were affiliated with, the UK government – specifically British embassy staff and British Council teachers and alumni of a prestigious scholarship known as Chevening – and their families.
An investigation by Lighthouse Reports has found that none of these people have been relocated under the scheme nearly a year after its launch – and that many of those left behind have faced torture and death waiting for a response from the British government.
Meanwhile, figures show that there are only between five and eight members of staff working on the ACRS, compared with 540 who were working on the Ukraine schemes earlier this year. Sources working on or close to the scheme have told us there was "unfairness" in the difference of approach to the ACRS and the Ukraine programmes, as well as "a lot of ping pong" over which government department it falls under.
METHODS
With help from advocacy groups, politicians and others, we spent three months tracing more than a dozen Afghans who fit into the three categories the ACRS pledged to relocate. We have followed them as they navigate a new world under Taliban rule, in which they are suddenly viewed as the enemy and, some told us, they are being "hunted down". We have obtained and verified documents showing they previously roles working for or associated with the UK.
Through in-depth interviews, we gathered witness testimonies from these individuals about the physical harm they and their family members have suffered at the hands of the Taliban. We obtained photographic evidence of injuries sustained by them and their relatives after being beaten or tortured, and had a forensic physician analyse these to help establish the cause, which was consistent with what our interviewees reported. We obtained medical reports and death records in cases where people have died due to being unable to access healthcare because the Taliban was guarding hospitals.
Through open source intelligence analysis of CCTV footage, we were able to verify the moment a former British embassy interpreter's brother was apprehended by the Taliban outside his home, beaten and forced into their car before being driven away. Forensic analysis of photographs of his subsequent injuries found that the "patches of bruising and criss-crossing red-pink weals" he sustained were "attributed to whipping".
STORYLINES
Najwa, two, died of what should have been a curable illness last December. Her father Batoor, a former British Council teacher, was away from his family in hiding. Her mother was unable to leave the house with a mahram, a male chaperone.
Batoor eventually got in contact with the Afghanistan Medical Corps who were able to help, but by the time they got Najwa to the paediatric hospital it was too late. A medical document confirms her death and states that she was suffering from acute hepatitis, septicemia and liver failure.
In another case, Zaid, who worked at the British embassy in Kabul for 11 years before the fall of Kabul, answered a knock on the door in October 2021 to find three Taliban fighters questioning him. They accused him of working for "the infidels", he said, before "torturing" him on the street, during which he lost consciousness.
Photographs of Zaid after the attack show dark bruising across his shoulder and arms, and his hand and head tightly bound with plaster. Forensic physician Dr Cohen said the bruising indicated "blunt force trauma" which "could be from kicking" or "other blunt force means such as a hard object", concluding that the injuries were "typical of an assault".
These were just a few of the accounts of torture and suffering we have verified of families who fit into the resettlement categories under the ACRS. The shortcomings in this scheme are only a snapshot of the West's failed efforts to evacuate Afghans whom they promised to protect.
This investigation marks the start of a wider, deeper dive Lighthouse Reports will be launching into the harms being suffered by Afghans European countries have left behind.
---
To keep up to date with Lighthouse investigations sign up for our monthly newsletter
The Impact
Our investigations don't end when we publish a story with media partners. Reaching big public audiences is an important step but these investigations have an after life which we both track and take part in. Our work can lead to swift results from court cases to resignations, it can also have a slow-burn impact from public campaigns to political debates or community actions. Where appropriate we want to be part of the conversations that investigative journalism contributes to and to make a difference on the topics we cover. Check back here in the coming months for an update on how this work is having an impact.