Call for emerging journalists – Lighthouse Sessions 2022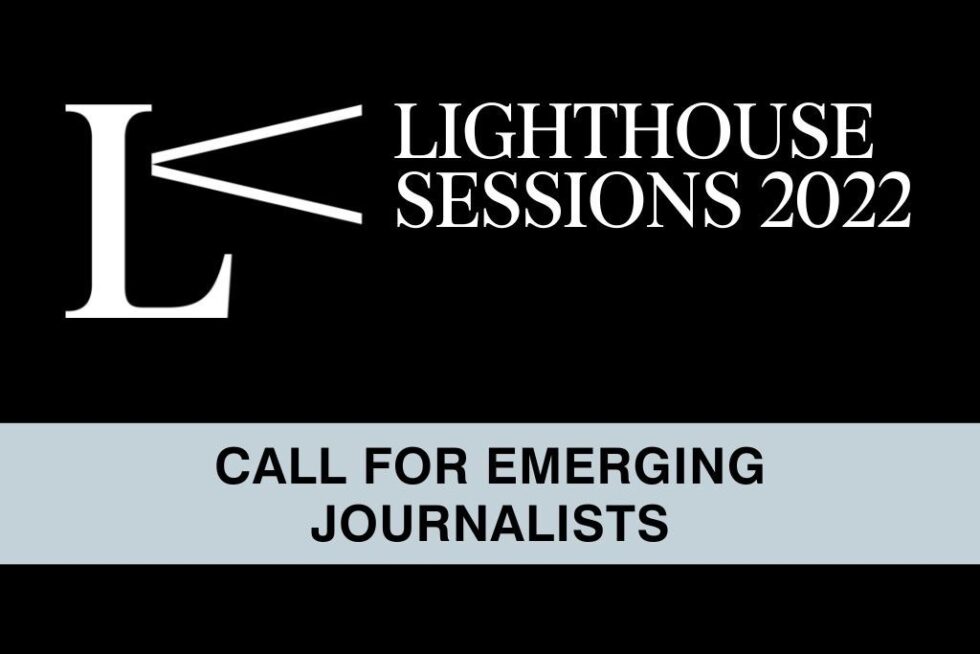 Are you an early career journalist aspiring to become a leading investigative reporter? Do you want to increase your skill set with methodologies like money trail and OSINT?
Have you noticed that some of the biggest investigations being published are collaborations between different media outlets and would you like to get involved? This might be an opportunity.
With the Lighthouse Sessions, we offer emerging journalists the opportunity to develop these skills and gain exposure to collaborative journalism by working with us on an impactful, real-world investigation.
Lighthouse Reports builds newsrooms around topics. These newsrooms are not attached to a single media platform or publisher. They exist to help working journalists tackle the kind of big, complex stories that make a difference – but need a team.
We deploy a wide range of techniques from open-source investigation to Freedom of Information requests and money trails reporting. The results reach the public in the form of award-winning transnational journalism on existing platforms.
The Sessions are a 6-week training course. We invite colleagues we admire and ask them to share their skills and knowledge with a selected group of emerging journalists. Participants will get the chance to learn contemporary investigative methods, the tools and guidance to manage your own investigation and the opportunity to directly participate in a Lighthouse Reports international newsroom.
The Sessions will take place once a week over six consecutive weeks from October 25, 2022. During the sessions we will work on a collective investigation. On top of the six Sessions (typically three hours in the afternoon), we expect participants to commit about 4 hours a week to the investigation.
The ideal candidate will be an emerging journalist or early-career professional with some experience in law, politics, food and agriculture, migration, technology, defence or corporate finance. Applicants should have fewer than 5 years of full-time, professional journalistic experience. Applicants who are unable to attend the entire program cannot be considered.
HOW TO APPLY
Candidates should complete this form and are requested to upload a C.V., a one-page cover letter and links to recent articles or work samples that engage with the themes of migration, conflict or corruption.
Participants are expected to contribute 400 euros per person to partly cover the costs of the facilitation of the training and trainer. If the fee represents a serious barrier to joining, send us a message to explain your circumstances and a limited number of waivers may apply.
THIS IS HOW PREVIOUS PARTICIPANTS LOOK BACK:
Beatriz Ramalho da Silva (@bearamalhosilva)
"The Lighthouse Sessions were an amazing kick-off into investigative journalism. I learned from incredible professionals on everything from data journalism, to OSINT and money trails. Whether you want to develop an expertise or get your start in collaborative investigations – this is for you!"
Priyanka Shankar (@priyankashank17)
"The Lighthouse Sessions was my entry into the exciting world of investigative journalism. I mainly covered breaking news before and was keen to dig deeper. Through the Sessions I got to learn from great teachers and immediately apply some of the investigative techniques. It was a truly enriching experience."
Max Muller (@maxmuller100)
"The Lighthouse Sessions provide a wonderful opportunity to meet like-minded, inquisitive, and capable fellow investigative journalists from all over Europe who genuinely care about informing the public on some of the most urgent societal problems we currently face."
Ans Boersma (@AnsBoersma)
"The Lighthouse Sessions opened my eyes to the unprecedented possibilities of journalistic research online. Each session was educational and of a high level. You immediately participate in the team of international researchers. Lighthouse Sessions is the best journalistic training at the moment. So get involved!"